FALL IN LOVE
. . With your home! Shop and see what all we have to offer – designer home decor, lighting, flooring, hardware and more!
We have lumber, tools, and hardware in stock and ready for your next home project! Contact us with any questions or stop by the store to see what's new!
From building materials to finishing decor touches, Kaufman is here to help you build your dream home from the ground up.
Lumber yard
Hardware center
Key Cutting
Glass Cutting
Custom doors
Custom windows
Millwork
Stair Treads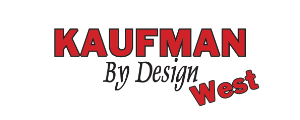 Flooring 
Lighting
D

esigner hardware
Home improvement
Home decor
Paint Matching/Mixing
Shop online
Three companies proud to share the Kaufman name
Since 1952, Kaufman has been serving the central Arkansas area with knowledgeable expertise and friendly customer service! We love all things home and DIY, and we have everything you need to make your house a home. Building supplies from Kaufman Lumber Co., custom doors from Kaufman By Design, and furnishings and fixtures from Kaufman By Design West. Three stores, one brand, and dozens of employees ready to help you design and build your dream home.
5 star customer service is our promise to you
Kaufman is a locally-owned, community-based company that has served Little Rock for over 50 years. We believe that customer service is about more than being greeted with a smile. It's about getting the answers and assistance you need. All of our employees are enthusiastic, knowledgeable, and ready to help you design and build the home of your dreams! At Kaufman, we treat you like the friends and family you always have been to us.
We have three separate companies in Little Rock – Kaufman Lumber, Kaufman by Design, and Kaufman by Design West. For construction, lumber, and building materials, visit Kaufman Lumber. For the custom interior and exerior doors of your dreams, try Kaufman by Design. And if you're interested in flooring, lighting, specialty fixtures, and interior design, Kaufman by Design West can help! Learn more about our locations on the site, or give us a call with questions.
Kaufman Lumber
5100 Asher Ave.
Little Rock, AR 72204
Monday-Friday: 7am-5pm
Saturday: 7:30am-12pm
Kaufman By Design
2511 W 7th St.
Little Rock, AR 72205
Monday-Friday: 7am-5pm
Kaufman By Design West
14900 Cantrell Rd.
Little Rock, AR 72223
Monday-Friday: 7:30am-5:30pm (Hardware)
Monday-Friday: 8:30am-5:30pm (Flooring/Lighting)
Saturday: 8am-1pm
Keep up with the latest company news, interior design trends, product launches, and DIY tips with the Kaufman Blog! We're here to offer helpful tips, interesting trends, and design inspiration for our local DIY-ers and interior designer friends.