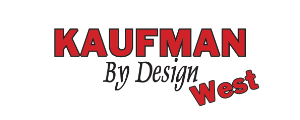 Designer hardware at Kaufman by Design West
Hardware can make all the difference to the look and feel of your new or remodeled space. Hardware is the knobs, handles, drawer pulls, locks, and hooks installed throughout your home or office. They are the small details that are key in both the design and function of any space.
Address
14900 Cantrell Rd
Little Rock, AR 72223
Hours
Monday-Friday: 7:30am-5:30pm (Hardware)
Monday-Friday: 8:30am-5:30pm (Flooring/Lighting)
Saturday: 8am-1pm
Designer hardware in Little Rock
Quality, designer hardware can change the feel of a room. You can take a room from vintage, with brass or gold fleur de lis-shaped knobs, to modern/eclectic, with cast iron drawer pulls and towel rungs.
Any designer can tell you, the small details can make a world of a difference. That's why we recommend high-quality, trusted hardware. We carry the following brands.
EMTEK
EMTEK was founded in 1981. The brand prioritizes keeping tabs on the latest designs in door hardware — but not forgetting the classics. They have classic and modern, outside-the-box hardware pieces. This company lets you pick and choose the design and materials of your hardware. Here you'll find plenty of options to "bring your personal style to life." Each order is assembled based on your unique selection.
BHP | Better Home Products
This brand primarily focuses on locksets and hardware for bathrooms and closets. Find sturdy, trustworthy pieces to outfit the most important rooms in your home. BHP offers affordable pieces to contractors and directly to consumers through an authorized dealer. — Like us.
Elements
Elements is a luxury line of designer hardware that sits under the larger brand, Hardware Resources. This brand has beautiful pieces, shaped for comfort and style. Their collections always have the latest, innovative hardware designs. Here you'll find modern chrome and matte black hardware collections. Flip through their collections and find a wide variety of artistic, textured, and intricate hardware pieces.
Hardware Resources
A designer brand with so many options. They created four sub-brands. Each with its own collections to represent all the options they have available. Hardware Resources focus on hardware for kitchen cabinets, bathrooms, and closets. Overall they have 13 product groups.
Perfect for those looking to coordinate hardware across multiple spaces.
DH | Design House
This award-winning interior design company is geared towards commercial buildings and spaces. Their hardware pieces are designed with impressions in mind. They want to outfit businesses with the subtle touch that will make their space look high-quality to potential clients.
Choosing designer hardware
The right choice of hardware can make an ordinary room come alive.— No pressure! The vast selection of designer hardware leaves a world of options available to the average contractor or DIY enthusiast. However, with so many options to choose from, designers find it difficult to narrow down their choices.
The best place to start is to identify the purpose and possibly the theme of your room. Do you want guests to feel relaxed, impressed, or maybe fascinated? What kind of room did you have in mind when you began your project?
See the hardware in person before you make a final selection. At the end of the day, you want this hardware to make your room seamlessly operational. Feel the sturdiness and comfort of each piece. You'd be surprised at how different each selection feels.
This is why we have a full display of our designer hardware at Kaufman by Design. Visit any of our locations to see the pieces in person.
If you don't know where to begin, start with us. We'll help you narrow down your options by determining which kinds of hardware suits you the best.
Adding designer hardware
While we can offer you some guidelines to help you decide which designer hardware pieces to choose, we don't have any rules. Older homes were designed with a strict matching-hardware policy. Today, we mix and match to our heart's content.
An older home remodel design idea was to make everything match, including the hardware. While this is still a perfectly valid design theme, it is not a requirement. You can feel free to mix and match various metals, but just make sure they contrast enough so that it looks intentional. You can also vary the actual design style of the hardware too.
Home improvement tips and more from our blog
Lighting is an often-underestimated, but incredibly influential, aspect of our living spaces. Beyond just being functional and helping us see, the right lighting has the power to shape our emotions, productivity, and even our general wellbeing! Using light and shadow...
Lighting is an often-underestimated, but incredibly influential, aspect of our living spaces. Beyond just being functional and helping us see, the right lighting has the power to shape our emotions, productivity, and even our general wellbeing! Using light and shadow...
Just like our clothes and cars change over the years, our homes change over the years to reflect contemporary trends. These changes might be large, like a full remodel, or small, like the addition of a new paint color or some accessories and decor. One thing's...
Lighting is an essential part of any room. A bright, well-lit space can transform the ambiance of any space, making it feel inviting, spacious, and uplifting.  However, not all spaces are blessed with ample natural light. If you're looking for some creative ways to...
Your bathroom is one of the most important rooms in your house! It's not just a functional space– it's an opportunity to express your unique style and create a relaxing personal oasis. Custom bathroom design allows you to infuse your personality and preferences into...
Kaufman by Design West is your go-to stop for designers hardware