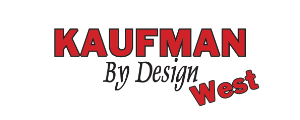 Carpet can drastically change the visual mood of a room, taking it from cold and unfriendly to cozy and comfortable, or from stuffy and outdated to fresh and new. It can also be a big investment, but for good reason– it's one purchase you can be sure that you will be using every single day.
If it's time for you to begin your search for new carpet in Little Rock, Kaufman By Design is the right place to go! To help you figure out which carpet is best, there are a few things to consider before you start looking.
Address
14900 Cantrell Rd
Little Rock, AR 72223
Hours
Monday-Friday: 7:30am-5:30pm (Hardware)
Monday-Friday: 8:30am-5:30pm (Flooring/Lighting)
Saturday: 8am-1pm
Consider the function
Think about the space that you're planning to carpet. What is it used for? Is it used every day, or just on special occasions? Who uses it? 
There are important distinctions between the best type of carpeting for a formal dining room and the best type for a high-traffic living room. Proximity to outside doors is also something important to consider – is it possible that muddy boots will come into contact with this carpet?
Having a clear idea in mind of how exactly the space is used is an important first step for understanding what to look for amongst the many brands, styles and colors of carpet that Kaufman by Design offers.
Your unique style
Second only to the actual function of the space, visual style is the most important factor when choosing carpet! What does your dream room look like? How do you want to feel when you're in the room, or how do you want guests to feel? Should it feel formal and businesslike, like a conference room, or soft and comfortable like a cozy bedroom?
You should also have a general color and texture palette in mind for choosing the perfect carpet. The floor takes up a lot of visual space, and the right style of carpet can even make a small space look larger, or brighten up an otherwise-dark room. 
A combined vision of the style and color of your ideal carpet will be incredibly helpful tools to have on your quest for the perfect carpet.
High or low maintenance?
Kaufman by Design carries residential and commercial carpet, including polyester, nylon, and natural fibers, installed in basically any way you can imagine – wall-to-wall, custom rugs, stair runners and more. But what material is right for you?
It's very important to have a good idea of the care required for your chosen carpet, before you make the investment! A plush carpet that's very comfortable underfoot but tends to show vacuum lines and footprints might be perfect for a bedroom where only one or two people will be walking on it, but not as suitable for a hallway or main living space.
Similarly, an olefin carpet that's designed for high-traffic areas might not be soft or cozy enough for a bedroom, and might not feel luxurious enough for a formal dining room. 
Stain resistance might also be an important factor. A carpet that's located close to an exterior door will most likely get dirtier than carpet in an interior part of the house. An area where people frequently eat, especially kids, will probably require cleaning more often than a conference room or home office. 
Before you invest in a carpet, it's great to know how to properly care for it, so when that glass of red wine falls off the coffee table, or when your kids wear their shoes inside on a muddy day, you don't need to panic!
A long lifespan
Another factor to keep in mind while searching for carpet is estimated lifespan. Some types of carpet are naturally tougher than others and will stand up to higher traffic for a longer period of time. It would be nice if carpet lasted forever, but typically carpet in a home lasts between five and fifteen years.
Depending on the type of carpet you go with, this lifespan could be increased with proper care. But in fifteen years, will your taste be the same? It's realistic to make the investment of carpet with the knowledge that it won't last for the rest of your life, but even so, the right choice of material, color, and texture will keep your carpet looking great for as long as it possibly can.
Whether or not you have a good idea of your desired carpet style, give us a call at 501-673-3978, send us a message, or just come on in to 14900 Cantrell Road, Little Rock AR 72223. Our flooring experts will work closely with you to make your dreams into a reality.
New posts from the Kaufman by Design West blog
Lighting is an often-underestimated, but incredibly influential, aspect of our living spaces. Beyond just being functional and helping us see, the right lighting has the power to shape our emotions, productivity, and even our general wellbeing! Using light and shadow...
Lighting is an often-underestimated, but incredibly influential, aspect of our living spaces. Beyond just being functional and helping us see, the right lighting has the power to shape our emotions, productivity, and even our general wellbeing! Using light and shadow...
Just like our clothes and cars change over the years, our homes change over the years to reflect contemporary trends. These changes might be large, like a full remodel, or small, like the addition of a new paint color or some accessories and decor. One thing's...
Lighting is an essential part of any room. A bright, well-lit space can transform the ambiance of any space, making it feel inviting, spacious, and uplifting.  However, not all spaces are blessed with ample natural light. If you're looking for some creative ways to...
Your bathroom is one of the most important rooms in your house! It's not just a functional space– it's an opportunity to express your unique style and create a relaxing personal oasis. Custom bathroom design allows you to infuse your personality and preferences into...